OSMTH FRANCE GPFT ONG ONU SITE OFFICIEL Tsunami en Indonésie, fr.osmth.org,osmth-france.e-monsite.com
OSMTH FRANCE GPFT ONG ONU SITE OFFICIEL Tsunami en Indonésie, fr.osmth.org,osmth-france.e-monsite.com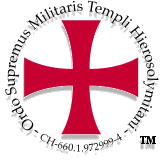 GPFT - GRAND PRIEURE DE FRANCE DU TEMPLE
Membre fondateur de l' OSMTH *
(Sovereign Military Order of the Temple of Jerusalem)
Organisation Non Gouvernementale à statut consultatif spécial auxNations Unies (ECOSOC N°19885),
Membre du D.P.I./ ONU et du CoNGO (Conférence des ONG à statut consultatif)
Membre du Conseil d'Administration du Bureau Internatinal de la Paix (Prix Nobel 1910)
Membre de la Plateforme des Droits Fondamentaux de l'Union Européenne
*Ordre International régi en France par la loi de 1901
et représenté en France exclusivement
par le GPFT.
AIDE AUX VICTIMES DU TSUNAMI EN 2004 EN INDONESIE
(un Partenariat de l'OSMTH avec d´autres ONG)
LA DAYLY NEWS - December 31, 2004 (article de presse)
Local aid goes to tsunami
victims
By Rachel Uranga, Staff Writer
Friday, December 31, 2004 - Dozens of Southern
California relief workers and charity
organizations ramped up efforts Thursday to help
millions of people left devastated by the tsunamis in
South Asia.Six Los Angeles County firefighters
headed to Sri Lanka, where they plan to join an elite
group of rescue workers, while a West Hills-based
humanitarian group prepared to ship more than $1
million in medical and food supplies. Dozens more
have raised tens of thousands of dollars for the
international relief effort."This is unprecedented, this
has never happened in the history of the world," said
Jim Powers, a battalion chief with the Los Angeles
County Fire Department. "I am honored that I am able
to help these people."Powers is one of the six
county search-and-rescue team members selected to
join the disaster assistance effort run by the federal
government's USAID program.For two weeks, the
team will act as the eyes and ears of humanitarian
organizations and help administer antibiotics and
other medicines."It's going to be overwhelming. It's
hard to imagine the magnitude of what is over there,"
said Bruce Cook, a structural specialist with the
county Fire Department.Cook, who learned of the
mission only four hours before arriving at LAX,
hastily filled a tote bag with a few changes of clothes
and repacked his 40- pound backpack with water,
instant meals and other survival supplies.Most of the
crew members have never been deployed on an
international mission and said they expect to see the
worst."It's something you can have never prepared
for, something so horrific. Still, you have the
opportunity to help those that have survived," said
Capt. Dennis Cross, a 16-year veteran of the
department.Their mission is among hundreds of relief
efforts and fund-raising drives by Southlanders of all
stripes, from a team led by a Sri Lankan doctor
practicing in the San Fernando Valley to established
humanitarian groups and church groups of all
faiths.International agencies are reporting millions in
private donations pouring in."The biggest challenge
is just getting in there. Roads are destroyed, bridges
are destroyed, infrastructure, transportation. There
are refugees. Everything is out of place. And search
forces haven't reached all the places where people are
living," said Harry Edwards, a spokesman for
USAID.
LA DAYLY NEWS - 31 Décembre 2004
(article de
presse)
L'assistance locale pour les
victimes du tsunami
par Rachel Uranga, de
la rédaction

Vendredi, 31 décembre 2004. des dizaines de travailleurs
sociaux de Californie du sud et d'organisations caritatives ont
unis leurs efforts jeudi pour venir en aide aux millions de
personnes sinistrées suite aux tsunamis en Asie du sud. 6
pompiers du comté de Los Angeles sont partis vers le Sri
Lanka où ils envisagent de rejoindre un groupe de sauveteurs
d'élite, alors qu'un groupe humanitaire basé à West Hills se
prépare à envoyer une cargaison de plus de 1 million de $ de
matériels médicaux et d' alimentation.
Des dizaines d'autres ont recueilli des dizaines de miliers de
dollars pour l'effort de secours international. " cela est sans
précédent, cela n'est jamais arrivé au cours de l'histoire
mondiale" , déclara Jim Powers, un chef de bataillon des
pompiers du comté de Los Angeles. " je suis honoré de
pouvoir aider ces personnes" Powers est l'un des 6 membres
de l'équipe de recherche et de secours du Comté sélectionné
pour rejoindre l'effort de secours conduit par le programme
USAID du gouvernement fédéral. Pendant 2 semaines,
l'équipe servira d'yeux et d'oreilles aux organisations
humanitaires et aidera à la distribution d'antibiotiques et
d'autres médicaments.
Cela va etre harrassant. c'est diffificile d'imaginer la magnitude
de ce qui s'est passé la bas.", déclare Bruce Cook, un
spécialiste des infrastructures des pompiers du comté, qui a
été prévenu de la mission 4 heures seulement avant d'arriver à
l'aéroport de Los Angeles, a entassé fébrilement quelques
vetements de rechange dans un sac de voyage et a rechargé
son sac à dos de 20 kgs avec de l'eau, des repas instantanés
et d'autres nécessaires de survie.La plupart des membres de
l'équipe n'ont jamais été déployés au cours d'une mission
internationale et ont déclaré s'attendre au pire. "c'est quelque
chose à laquelle vous ne pouvez jamais etre préparé , de
tellement horrible. cependant, vous pouvez aider ceux qui ont
survécut", a indiqué le capitaine Dennis Cross, un vétéran
ayant 16 ans d'expérience chez les pompiers. Leur mission est
l'une des centaines de missions d'assistance et les recueils de
fonds des habitants du sud de toutes origines, depuis une
équipe dirigée par un médecin Sri Lankais installé dans la
vallée de San Fernando, en passant par les groupes
humanitaires et les églises de toutes confessions. les agences
internationales rapportent des dons privés dont les montants
avoisinnent plusieurs millions."le plus grand challenge est
seulement d'arriver sur place. les routes sont détruites, les
ponts détruits, ainsi que les infrasctructures et les moyens de
transport. Il y a les réfugiés. Tout est sans dessus-dessous, et
les équipes de recherche n'ont pas atteint tous les endroits
où les gens habitent", déclare Harry Edwards, un porte parole
de l'USAID.
Date de dernière mise à jour : 23/10/2011